Social Media Marketing
Level up your presence with our Social Media Marketing program. We start with a deeper analysis of your brand and implement brand monitoring. Corporate and time-sensitive content is important. Finding new, fresh promotional ideas consistently is another level.
Brand Monitoring
We'll keep track of different social media channels to identify where your brand is being mentioned. Knowing where and how your brand is being talked about by people, helps better understand brand perception. This also gives us a head start on negative feedback before it's out of control.
Social Media Content
Fresh content is time consuming and takes consistent creativity to bring in new ideas. Our marketing program utilizes your goals and our experience with the most effective marketing techniques. Whether it's targeted content or an institutional message, we'll handle it.
Social Media Management
All the benefits provided in our basic social media management program are included with our marketing program. All around saving your business hours of work.
Social Media Analytics
We collect data from social media sites and blogs to evaluate and report. The process goes beyond simply reporting metrics of "Likes", subscribers, and "Followers". Forums, reviews and news outlets develop an in-depth idea of the social consumer.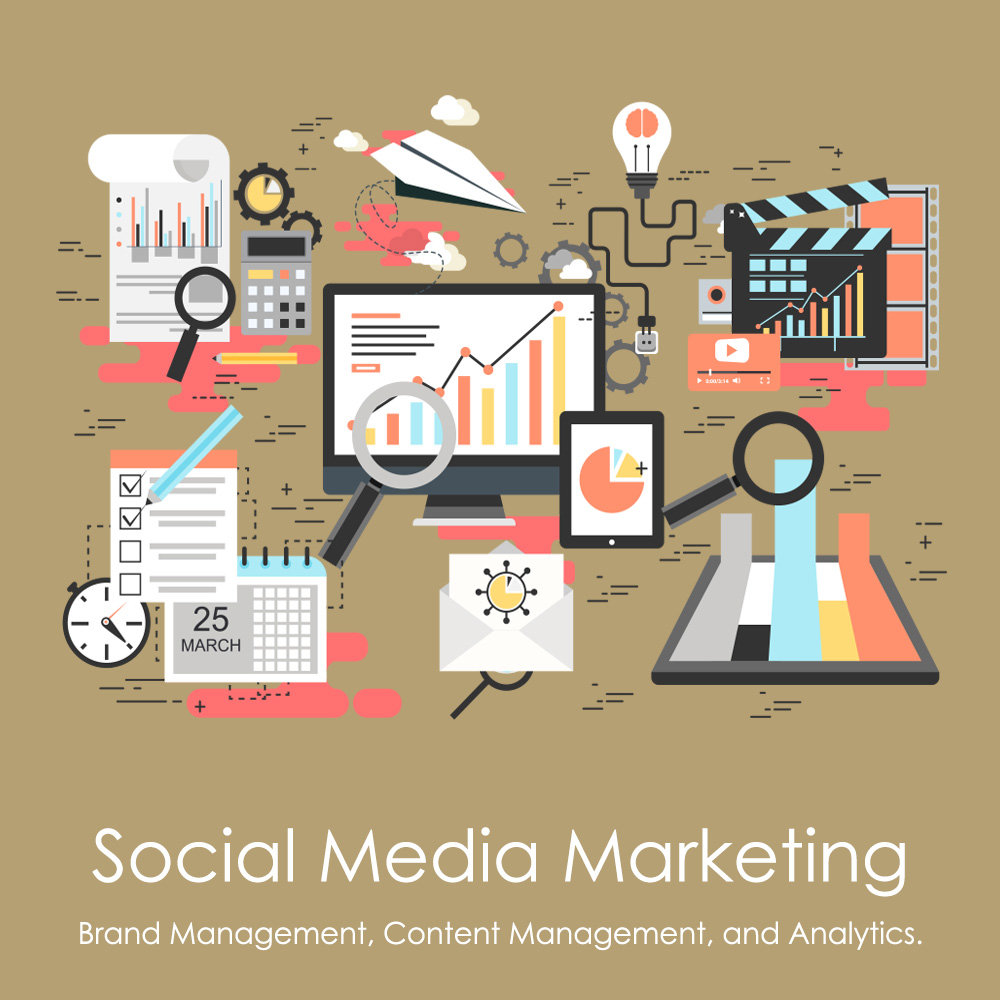 Social Media Calendaring
We work with your team to put together a clear and effective social media management program calendar.
The calendar is a co-operative content masterplan where we coordinate with you to assure the right content is distributed at the right time.
The Right Social Media
Choosing the right social media platforms is critical and can save countless hours promoting content in the wrong place.
Our program begins with an thorough analysis to determine what social media properties make sense for your business and continues with ongoing analytics.
Get Started.
Whether you're ready to start a project or still in the idea phase, give us a call or send us an email. We would love to have a discussion and help determine the best options or solutions.