Designing for a Purpose
A web site is the core of a business' online presence. Effectively designing a web site is a crucial ingredient when building a consistent brand throughout online properties. Designing always starts with a clear understanding of our client's brand, ideas and objectives. With our vast industry experience, Snazzo Prdouctions is uniquely equipped to create a compelling design.
Web Development
Cutting edge technology, responsive design and content management systems allowing easy updates.
Brand, Logo & Identity
Enhance a brand through consistent design, style, and tone throughout all aspects of the business.
Graphics Design
Graphic designers to provide creative and beautiful design services or to coordinate with your existing designers.
Online Presence
A strategy to increase your footprint through social media, search engine marketing, and business listings.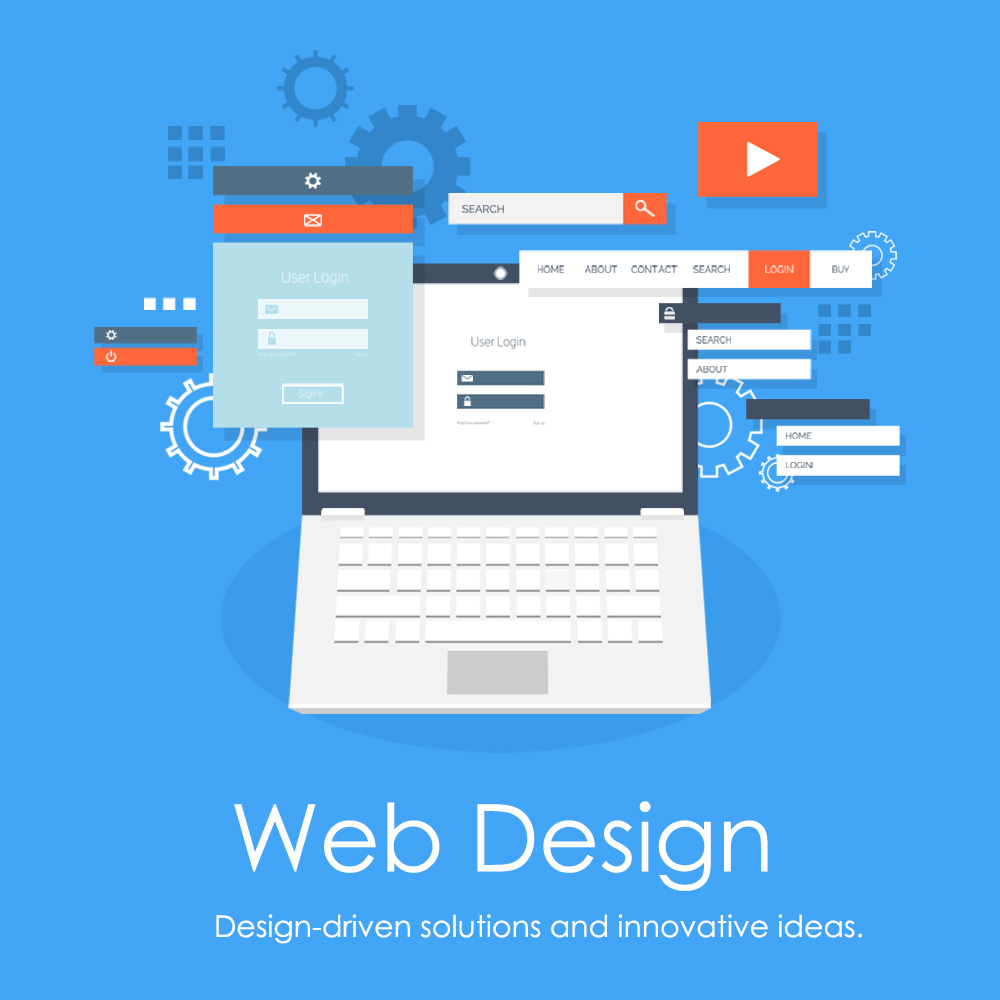 How do we create amazing web designs?
It's a process. Respect that every experience is different.
Understand the importance of listening, understanding and recommending.
Discussion and Collaboration
It's important to us that you are provided with what you need to accomplish your goals. We look at this as being a parter. A thorough understanding helps us determine the best recommendations on technology, content management and scheduling.
The design may be defined based on online presence, brand awareness, marketing groups you've targeted, products and services offered both online and offline and opportunities to streamline business operations.
Brand Awareness
What distinguishes you from its competition? Take this and incorporate it into the design.
Competitor Analysis
What are competitors doing? Learn from what others are doing. Incorporate and improve.
Content Generation
What content will be available? Content can be the most challenging part. Planning the source of the content and how it's managed is critical.
Audience Usability
How will your audience use your site? Captive and passive users affect the design. Determining how it will be used is an important step.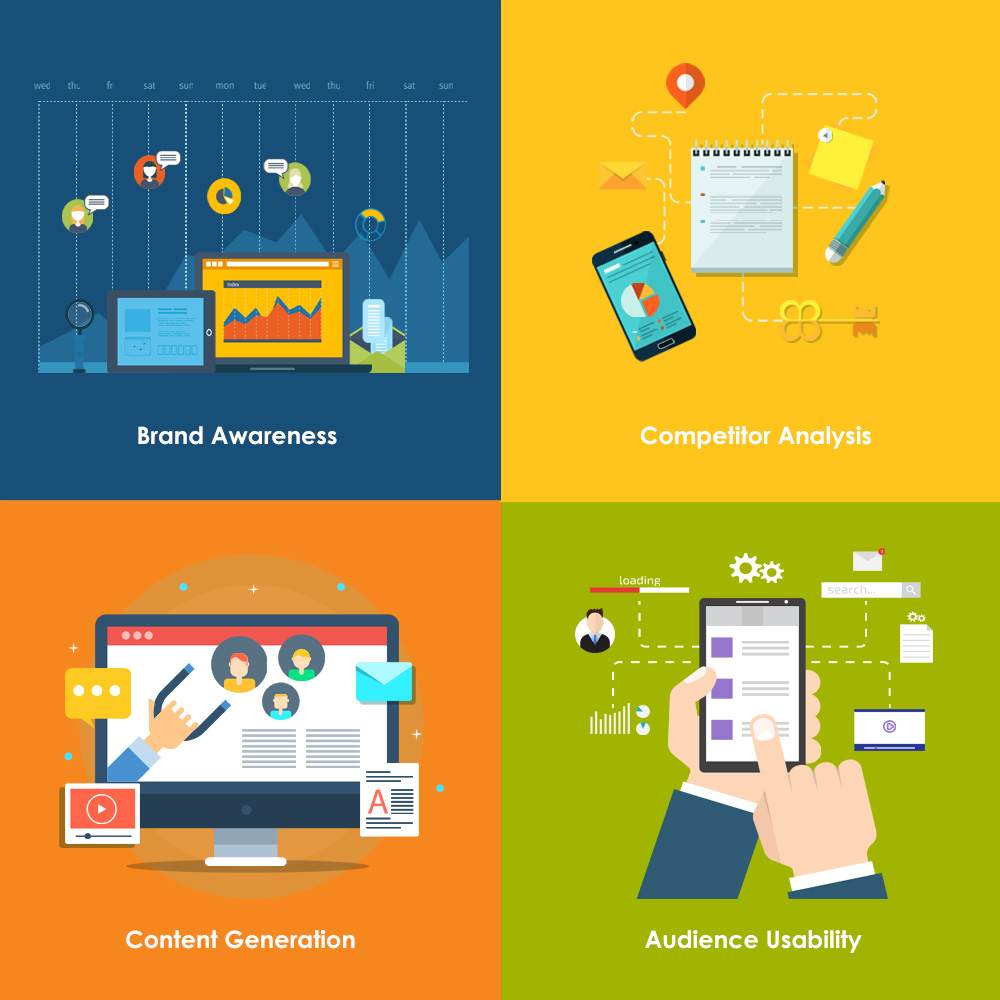 Create and Review
We strive to work in a transparent way and provide exactly what's requested. During this part of the process, we create a design that matches what we've learned during our discussions and collaboration.
This ranges from the color pallette selected to the technology chosen. There are no surprises and we work through these choices together.
Structural Design
Designs are developed to be mobile and device friendly. That's not where it stops. There will be design elements for content to compliment the design to allow easy reuse.
Content
Content is mocked up with our design giving us a feel for its presentation and pepares you to manage it on your own, if you choose.
Brand Identity
Whether we've created your identity or you provided one, we'll seamlessly merge your brand identity with our design.
Layout Review
Reviewing the layout is an important part of making certain we nailed it. We take time during the process to review progress and adjust where needed.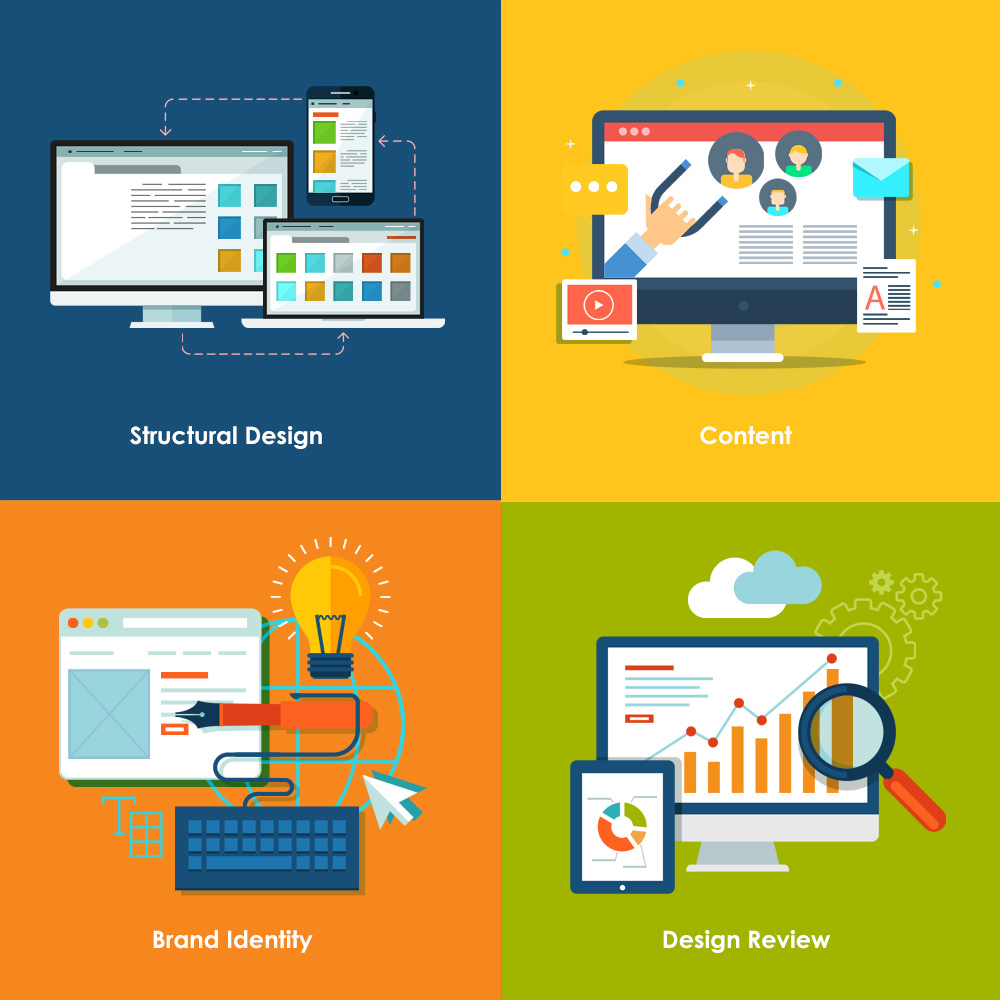 Into Production
After we've worked through the creative, we know we're on the right path. The next part of the process is to push the project into production.
You'll have your own private view to check on progress. We'll continue to add the final touches or additions if needed.
Production Begins
Production begins along the projected timeline and sequence. A private view is setup to monitor progress and serves as a place for collaboration.
Domain Names
Domain names are purchased, nameservers are set or prepared to be updated when the site is approved to be public.
Server Settings
Server settings for production is completed, any necessary database setup is completed and administrative user accounts are setup.
Final Review
A final discussion before the project is turned on for the public takes place. You'll have the final approval.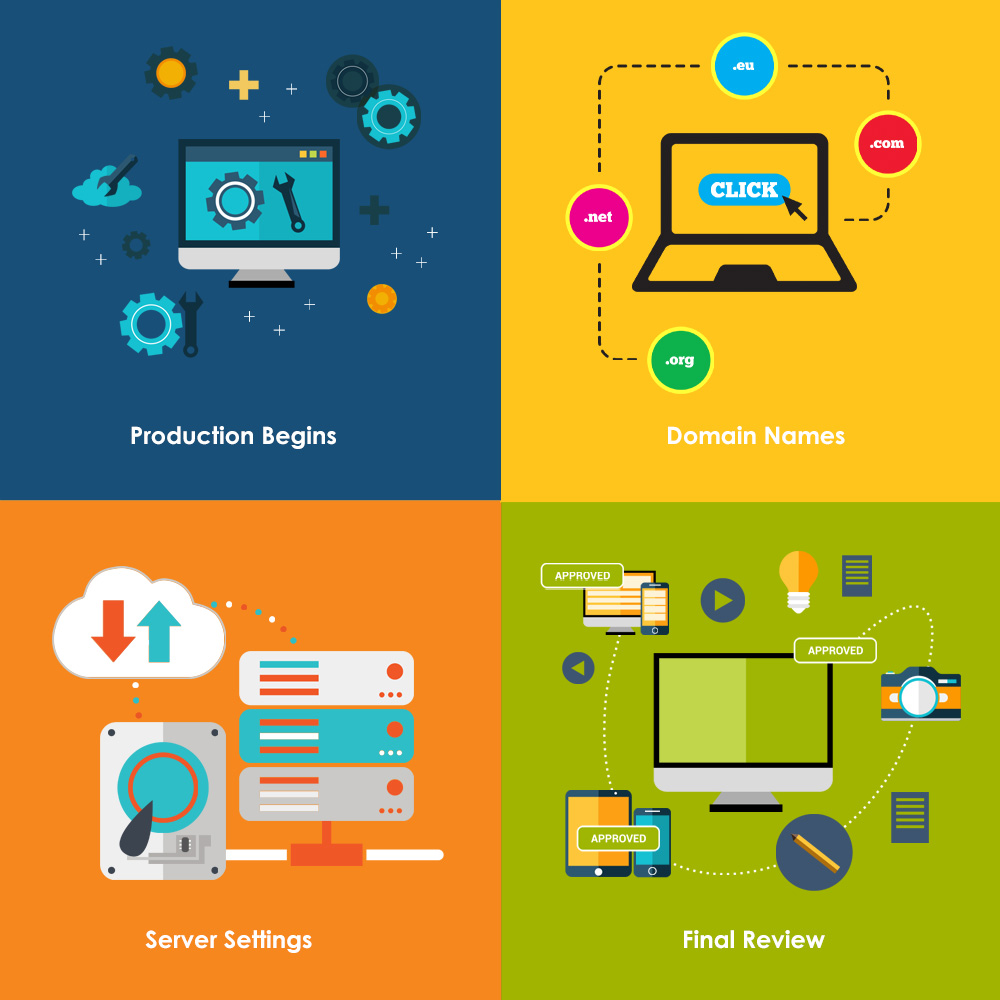 A Web Site To Be Proud Of
When it comes down to it, the most important part of this process is? You are able to send a customer to your web site with a sense of pride and confidence.
A professional look and compelling content is what will earn new customers and service existing customers.
Refinement
Undoubtedly, there will be additions and changes as we learn more about how the site is used.
Content
Consistently adding new content is important and a content management plan is essential.
Social Media
A social media management program can be a daunting task to keep consistent. We can help you with a program to save you time and money.
Search Engine Marketing
At some point, you might want to discuss ways of promoting your site in search engine results. We can help you with our search engine marketing program.